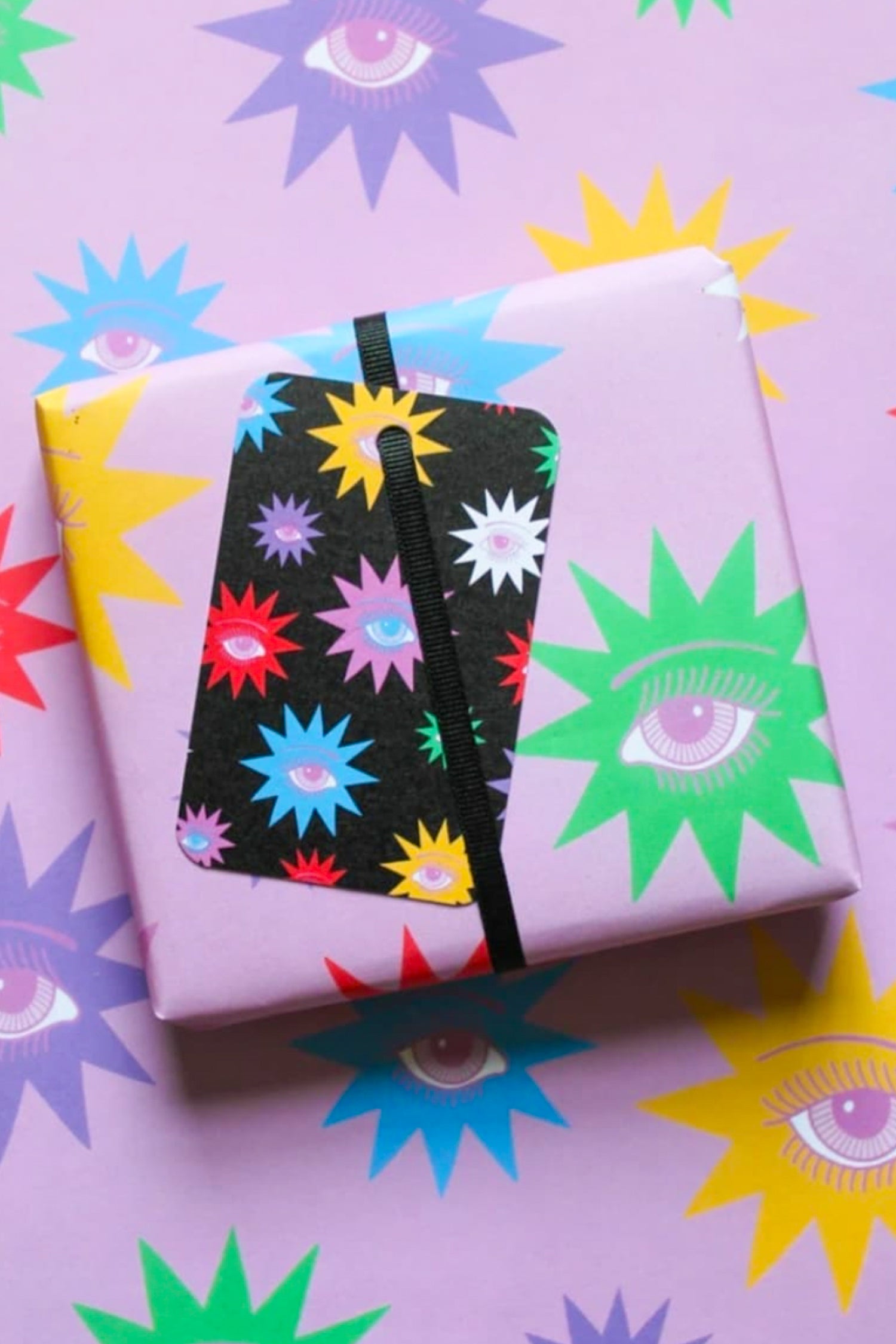 Let me do the wrapping for you!
Add my specially designed 'Starry Eyed' gift wrap to your order and I'll wrap your box beautifully, finish it with a ribbon and a gift tag with your personalised message.
Simply mark your purchase as a gift on the product page and it will appear as an option for you.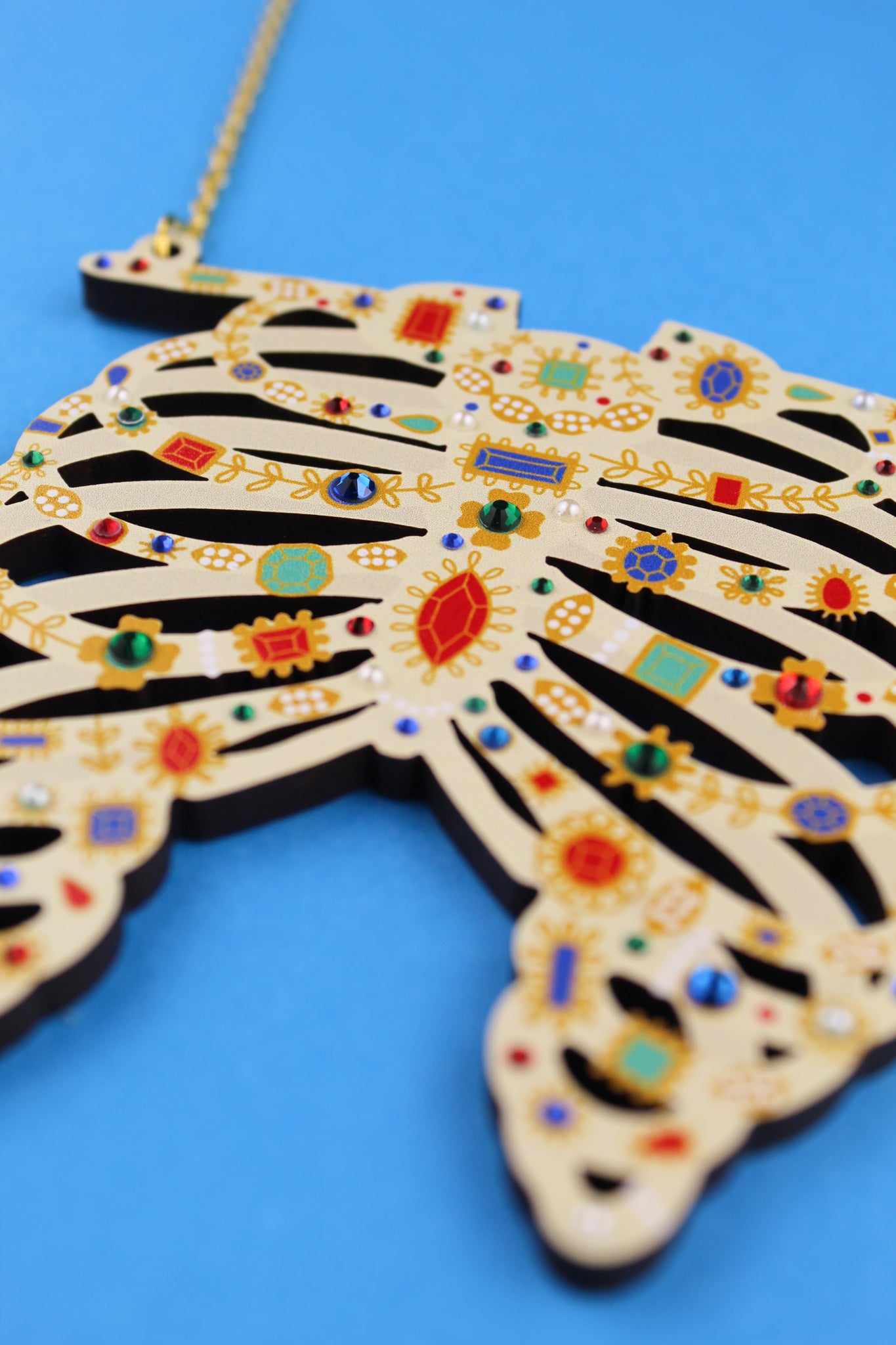 ABOUT
Misfit Makes is a micro jewellery brand created by designer, Bex Ling, in 2015.
With an eye for dynamic design Bex creates art in a bold, graphic style with a colourful palette and lots of little details, drawing inspiration from history, nature and forgotten traditions.
Each piece is brought to life with sustainability and longevity in mind, using earth friendly materials and high quality findings all of which are sourced and manufactured in the UK.
Everything is made in small batches and hand finished by Bex in her home studio allowing for attention to detail and a personal touch.